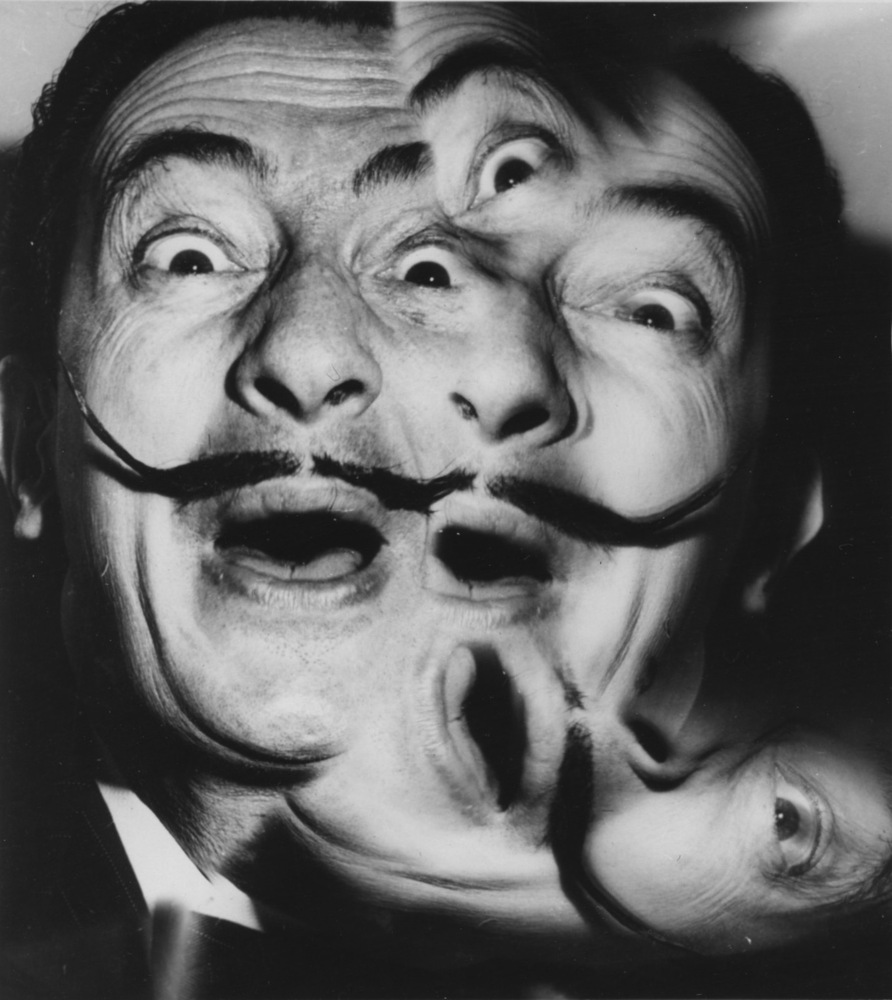 Salvador Dalí (surimpression)
, c. 1950
Gelatin silver print, vintage

Image: 5 x 4,5 inches
Print: 7 x 5 inches
Stamp and handwirtten mentions on print verso

Inquiry
Hello, can I have more information about the artwork : Weegee Salvador Dalí (surimpression), c. 1950 Gelatin silver print, vintage
Image: 5 x 4,5 inches
Print: 7 x 5 inches INV Nbr. W1804001 Kindly.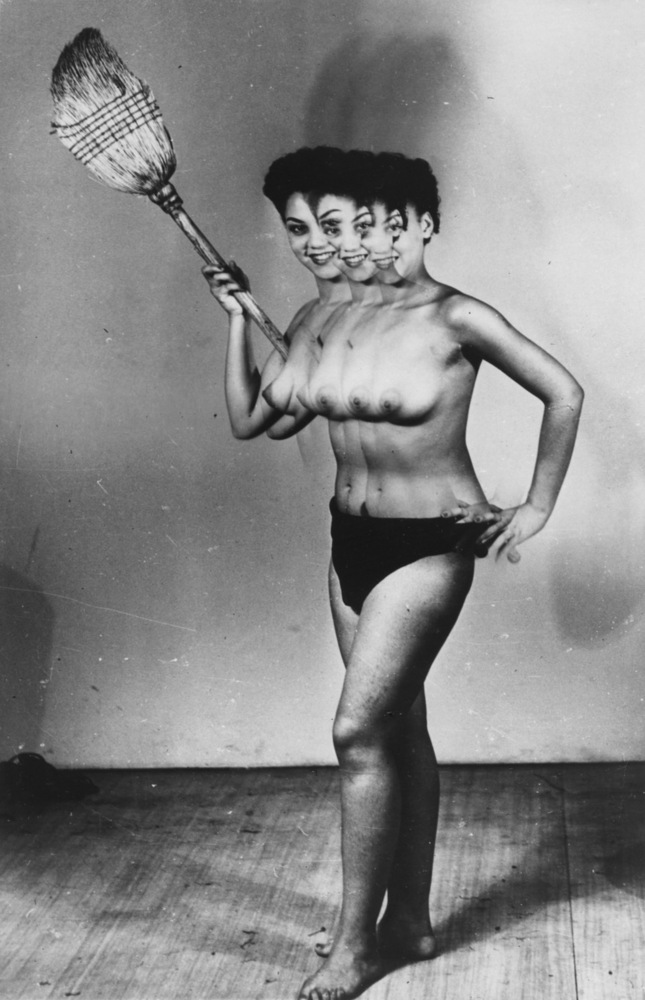 Strange-looking girls
, c. 1950
Gelatin silver print, vintage

Image: 6,5 x 4 inches
Print: 7 x 5 inches
Stamp and captions on verso

Inquiry
Hello, can I have more information about the artwork : Weegee Strange-looking girls, c. 1950 Gelatin silver print, vintage
Image: 6,5 x 4 inches
Print: 7 x 5 inches INV Nbr. W1804002 Kindly.
Presentation
Born in Lemberg, Austria (now Ukraine) in1899 and immigrating to the United States at the age of 11, Ascher Fellig, nee Arthur Fellig, nee Weegee, was a self-taught, itinerant photographer most known for his depictions of late-Depression era New York after dark.

In his youth, Weegee worked in the photographic lab of the New York Times, assisted a commercial photographer, and as a darkroom technician for Acme Newspictures (now United Press International Photos). Working these jobs exposed Weegee to the manually challenging aspects of news photography, such as the preparation and use of magnesium powder as an illuminating agent for flash. Having experienced the trade from the inside, he decided to become a freelance photographer and, from 1935 to 1947, he photographed for several New York-based publications including the Herald Tribune, New York Post, PM., and Vogue.

Weegee (or "Ouija" after the fortunetelling board game) had the unique ability to anticipate newsworthy events and often arrived to photograph crime scenes before even the police arrived. He produced pictures of victims, rescue workers, and the reactions of bystanders, encapsulating the event in one deft action photograph. His 4x5 inch Speed Graphic camera with automatic flash also enabled him to work in a much faster pace than most photographers of his time. Expediting the whole production process, he kept press equipment in his car along with a homemade darkroom and a portable police band radio that led him to newsworthy events. His skillful use of flash and infrared film endowed his photographs with a distinctive and artful contrast between typically black backgrounds and the brightly lit human subjects.

While many of Weegee's most famous photographs come from the late-night police beat, the broader scope of his work includes photographs of movie stars, street-dwelling New Yorkers, and the intimate encounters with humanity that punctuated his active professional career. After his relocation to Hollywood in 1947, he began producing ghoulish portraits of celebrities and their stylish nighttime hangouts. During the 1950s and 60s, he experimented with handmade lenses to create distorted portraits of cultural figures. Channeling our fantasies and fears of the night, Weegee visuals continue to serve as a major precedent for all things noir.

Weegee was a lecturer at the New School for Social Research (1946) and a participant in the landmark exhibition, 50 Photographs by 50 Photographers, curated by Edward Steichen at Museum of Modern art, New York (1948). His work has been the subject of many other exhibitions as well as multiple photography books such as Naked City (1945), Weegee's People (1946), Naked Hollywood (1953). In addition to making his own short films and playing minor acting roles, Weegee served as a technical consultant and still photographer for Hollywood movies, most notably Stanely Kubrick's film Dr. Strangelove or: How I Stopped Worrying and Learned to Love the Bomb (1964). His work is included in the collections of the International Center for Photography in New York, the Museum of Modern Art in New York, and the Ubu Gallery in Berlin, Germany, among others.