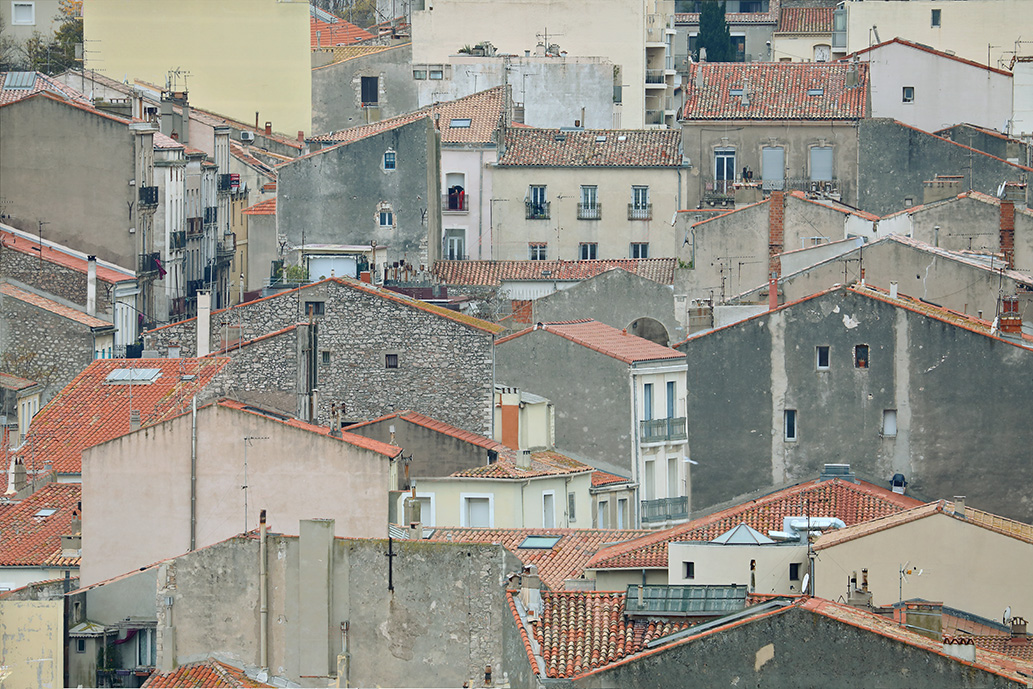 Ink jet print

Image: 17 x 26 inches
Print: 20 x 28 inches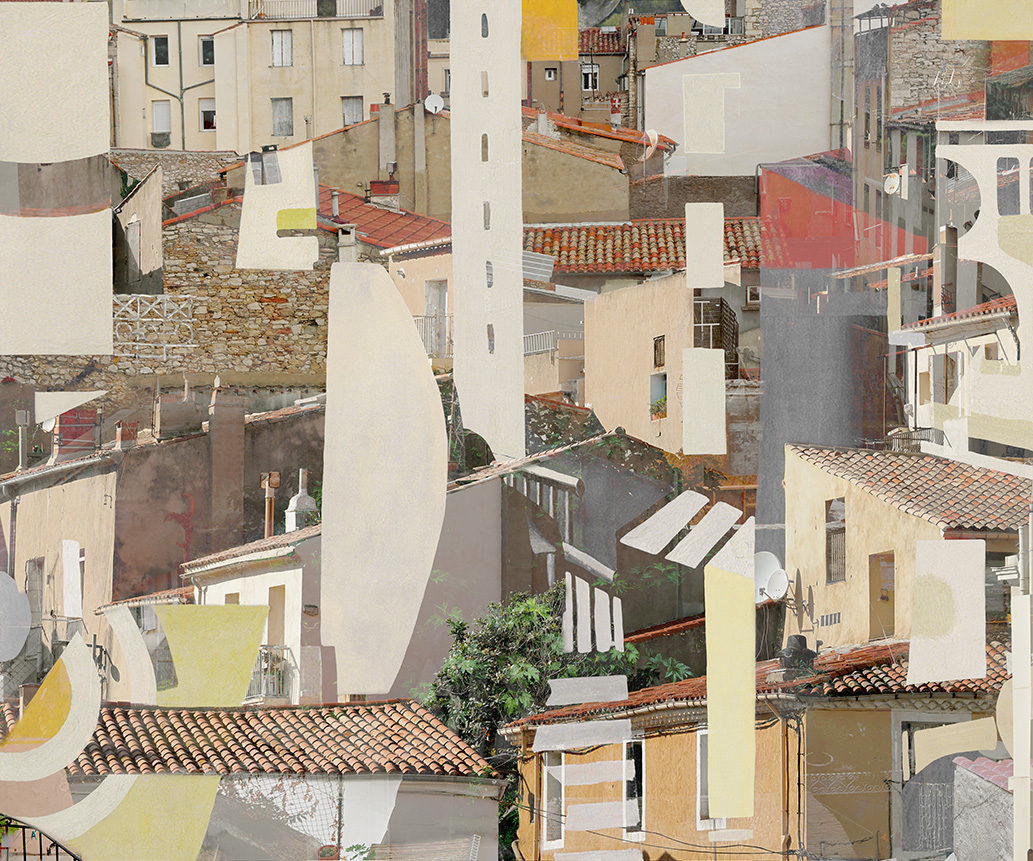 Ink jet print

Image: 17 x 24 inches
Print: 20 x 26 inches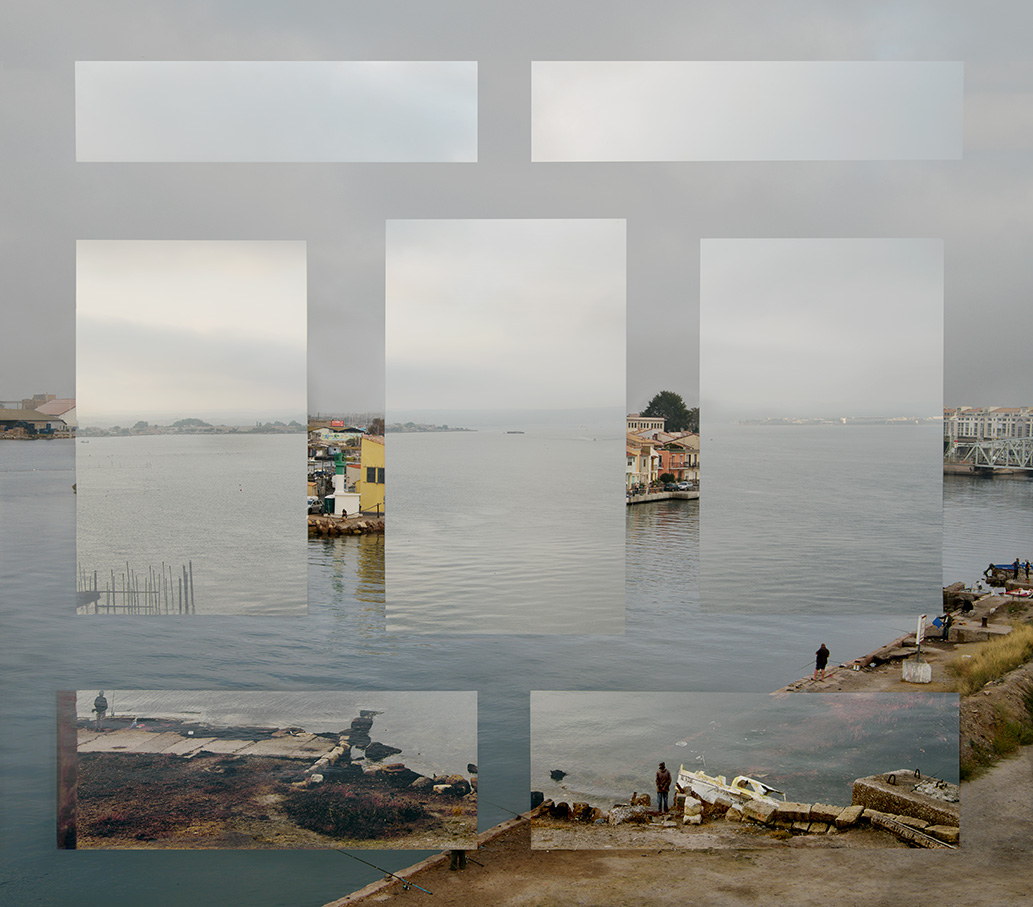 Ink jet print

Image: 20 x 22 inches
Print: 22 x 24 inches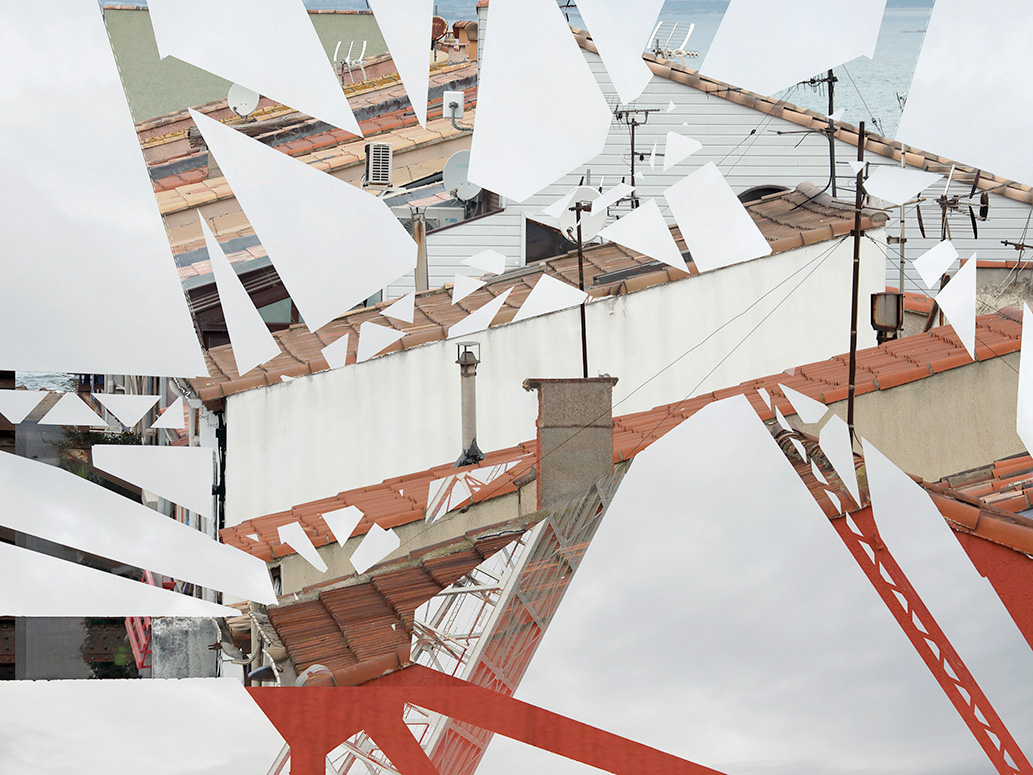 Ink jet print

Image: 20 x 26 inches
Print: 22 x 28 inches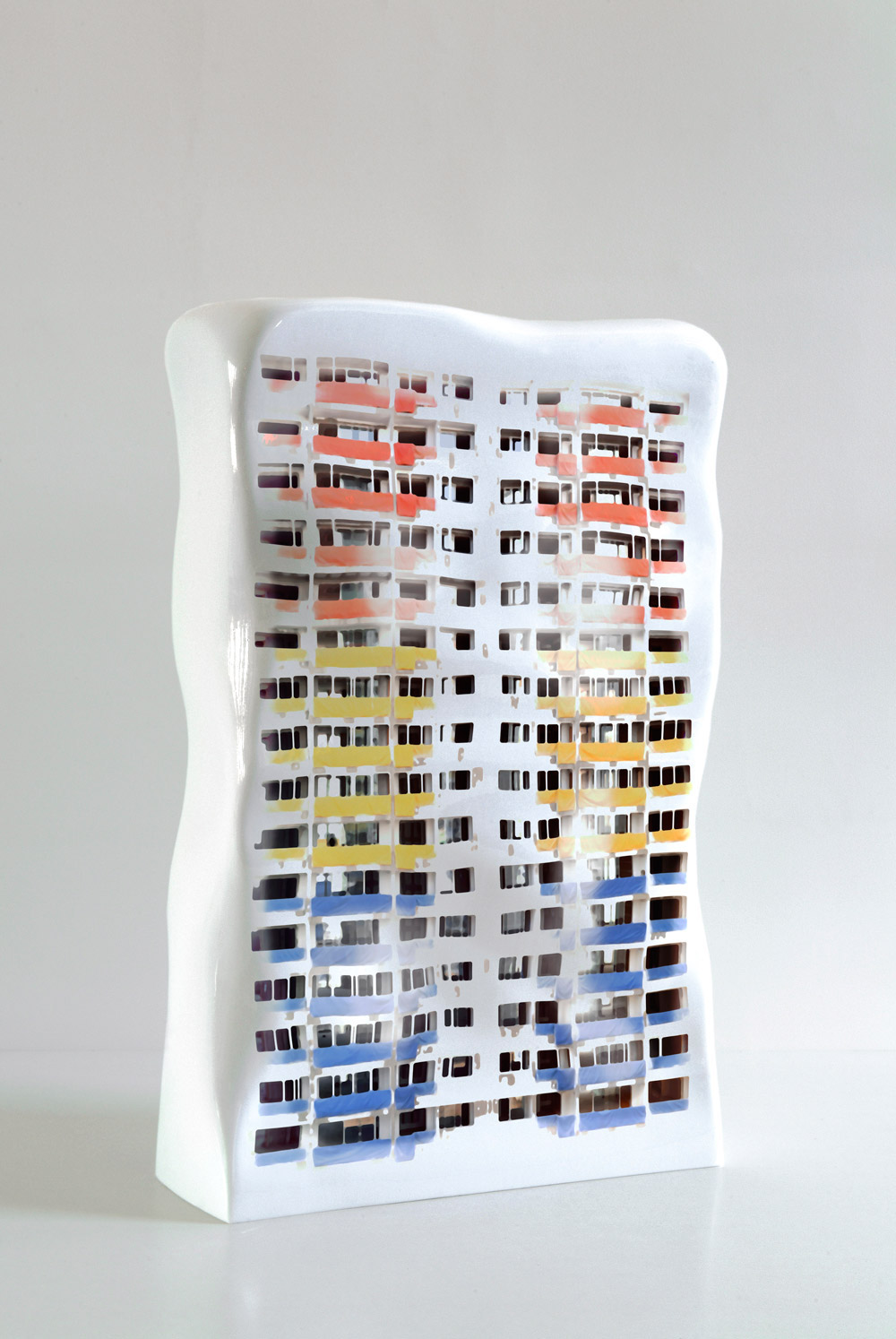 Piece of ceramic

12,5 x 17 x 5 inches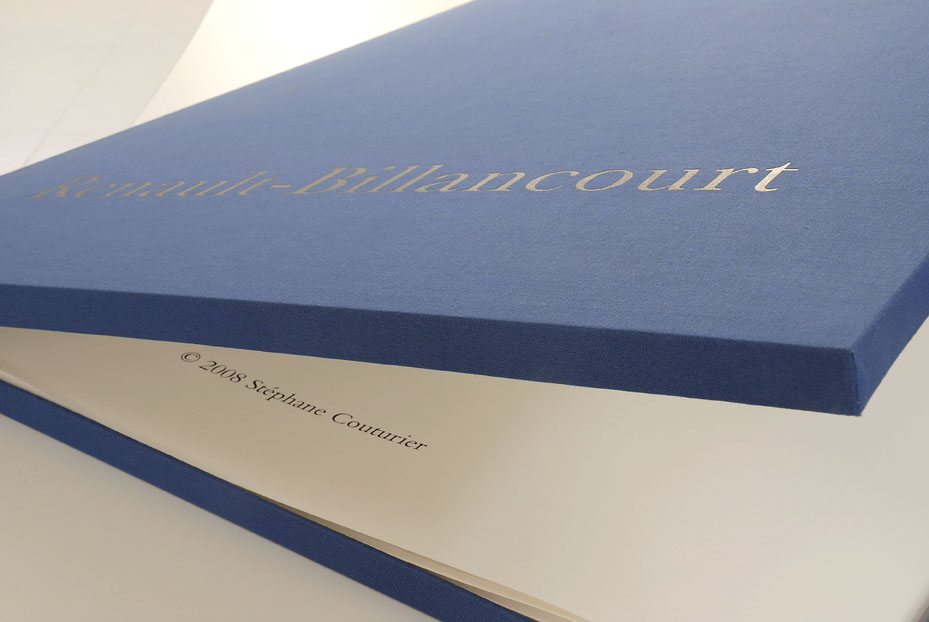 Renault Billancourt I
, 1992-1993
Portfolio with eight prints, published by Ville Ouverte, 2008

24 x 32 inches
Prints numbered and signed by the artist
Digital prints by Smith Laboratoire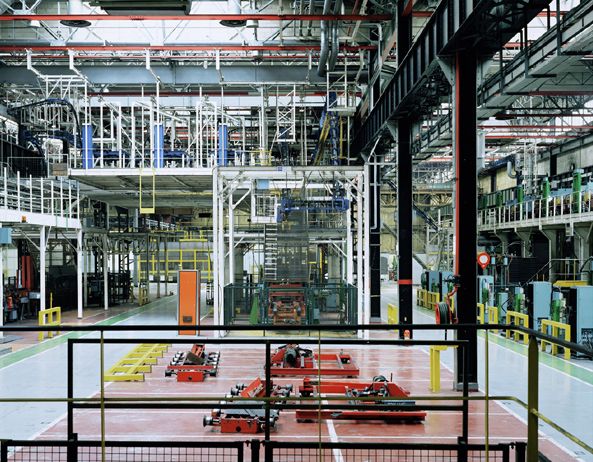 Renault Billancourt I
, 1992-1993
Portfolio with eight prints, published by Ville Ouverte, 2008

24 x 32 inches
Prints numbered and signed by the artist
Digital prints by Smith Laboratoire

Stéphane Couturier, portfolio Renault Billancourt I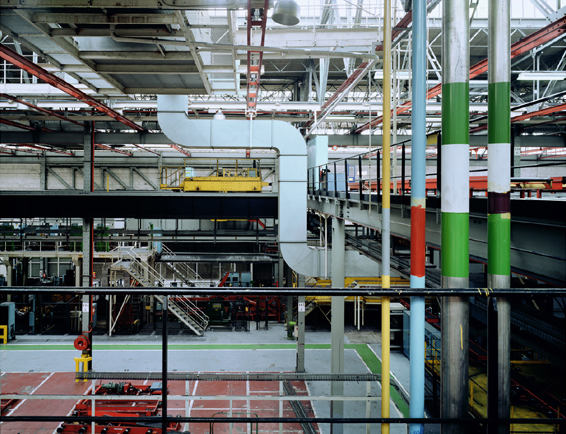 Renault Billancourt I
, 1992-1993
Portfolio with eight prints, published by Ville Ouverte, 2008

24 x 32 inches
Prints numbered and signed by the artist
Digital prints by Smith Laboratoire

Stéphane Couturier, portfolio Renault Billancourt I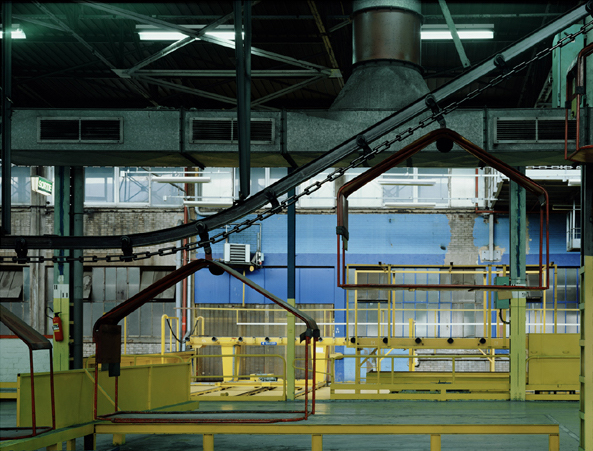 Renault Billancourt I
, 1992-1993
Portfolio with eight prints, published by Ville Ouverte, 2008

24 x 32 inches
Prints numbered and signed by the artist
Digital prints by Smith Laboratoire

Stéphane Couturier, portfolio Renault Billancourt I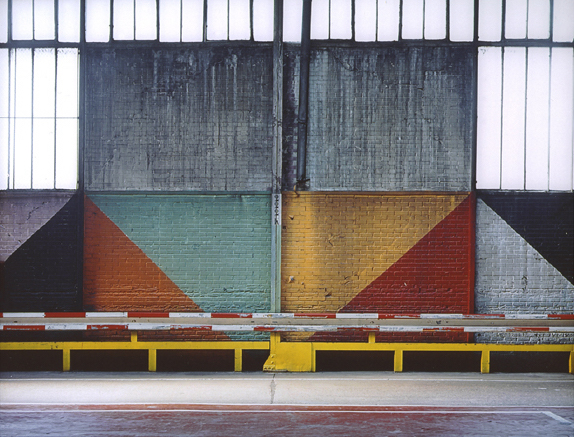 Renault Billancourt I
, 1992-1993
Portfolio with eight prints, published by Ville Ouverte, 2008

24 x 32 inches
Prints numbered and signed by the artist
Digital prints by Smith Laboratoire

Stéphane Couturier, portfolio Renault Billancourt I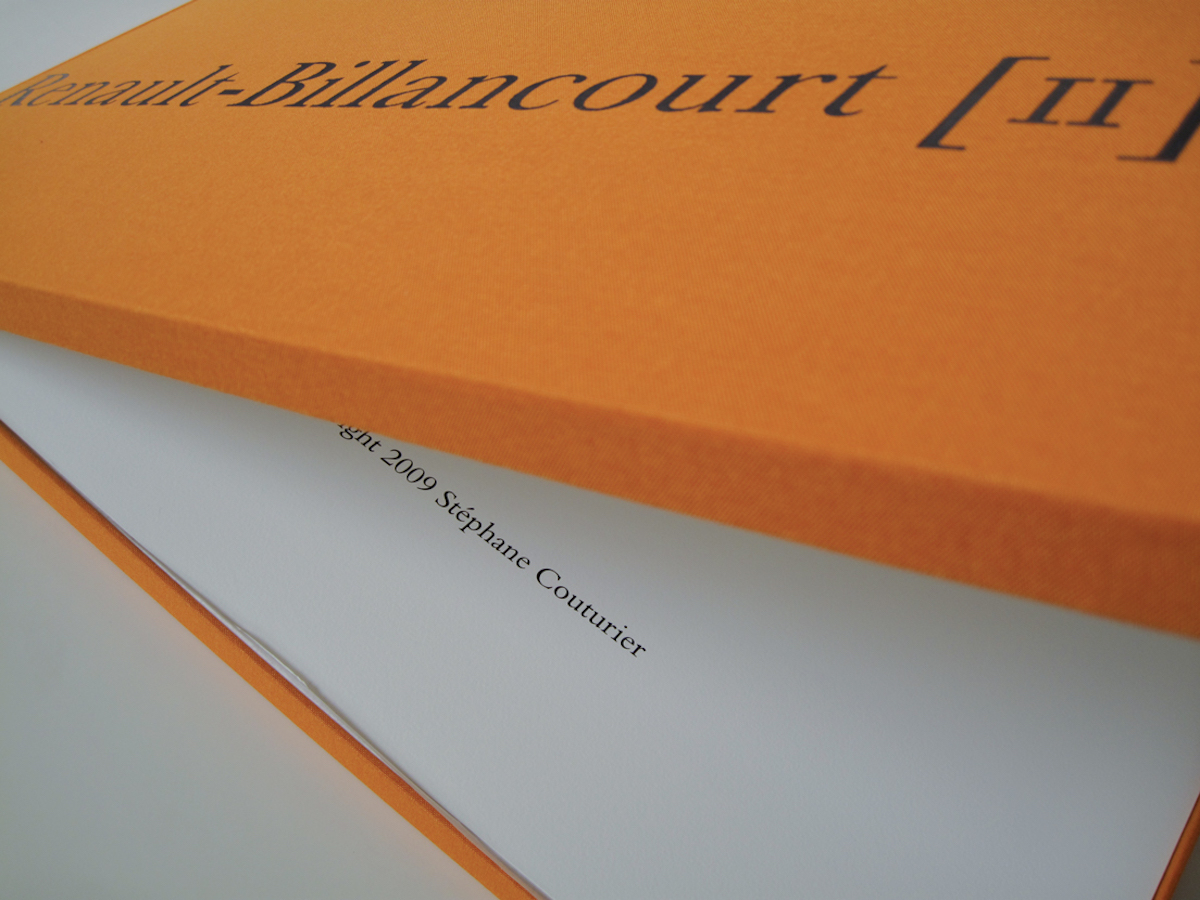 Renault Billancourt II
, 2003
Portfolio with eight prints, published by Ville Ouverte, 2009

24 x 32 inches
Prints numbered and signed by the artist
Digital prints by Philippe Guilvard on Arches, Velin Museum Rag 315g, Canson paper

Renault Billancourt II
, 2003
Portfolio with eight prints, published by Ville Ouverte, 2009

24 x 32 inches
Prints numbered and signed by the artist
Digital prints by Philippe Guilvard on Arches, Velin Museum Rag 315g, Canson paper

Stéphane Couturier, portfolio Renault Billancourt II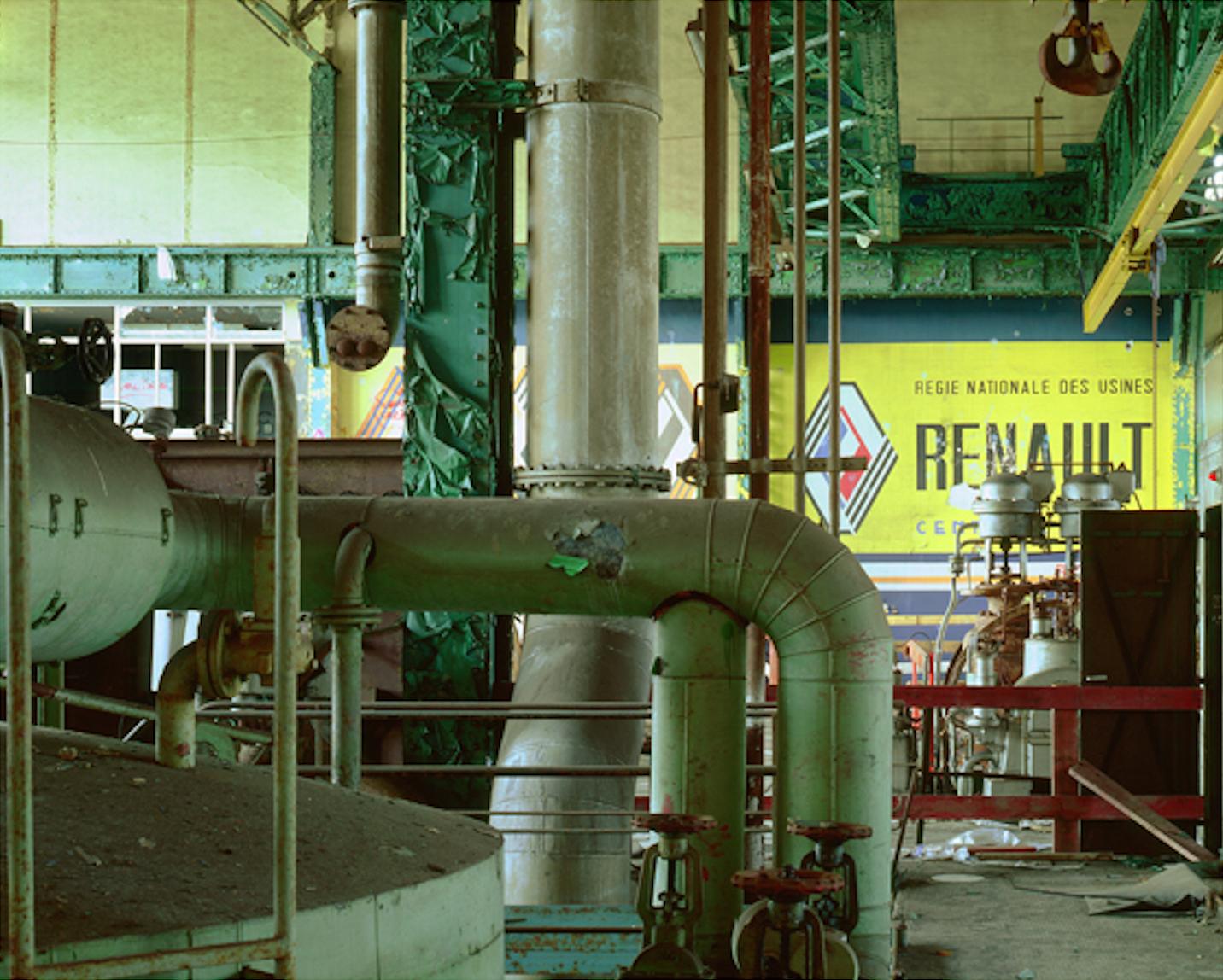 Renault Billancourt II
, 2003
Portfolio with eight prints, published by Ville Ouverte, 2009

24 x 32 inches
Prints numbered and signed by the artist
Digital prints by Philippe Guilvard on Arches, Velin Museum Rag 315g, Canson paper

Stéphane Couturier, portfolio Renault Billancourt II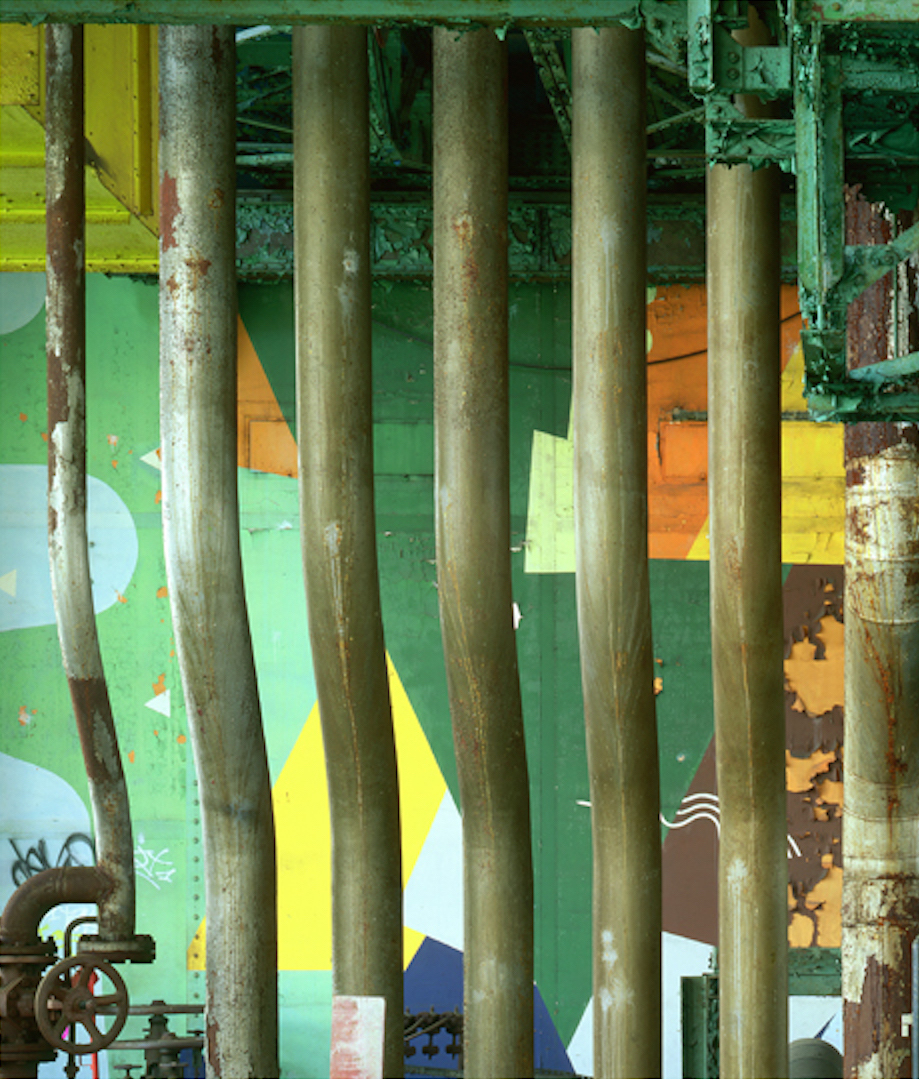 Renault Billancourt II
, 2003
Portfolio with eight prints, published by Ville Ouverte, 2009

24 x 32 inches
Prints numbered and signed by the artist
Digital prints by Philippe Guilvard on Arches, Velin Museum Rag 315g, Canson paper

Stéphane Couturier, portfolio Renault Billancourt II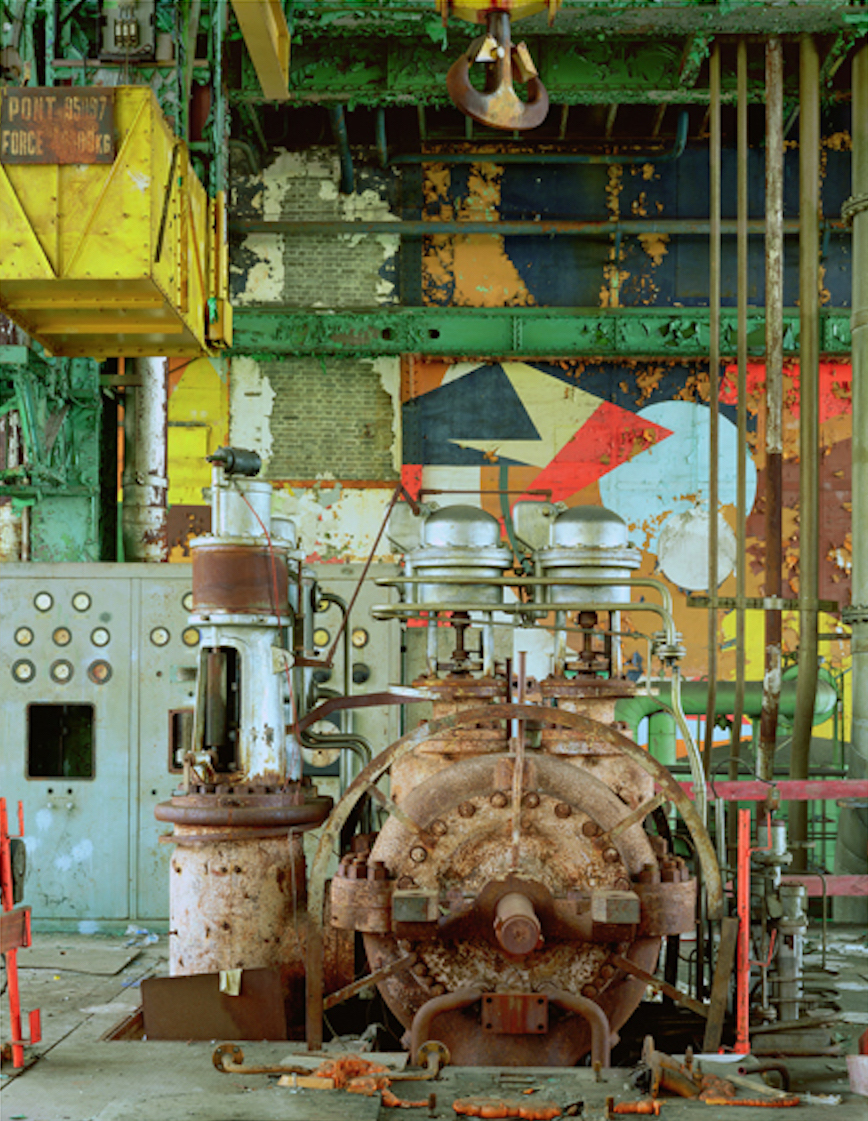 Renault Billancourt II
, 2003
Portfolio with eight prints, published by Ville Ouverte, 2009

24 x 32 inches
Prints numbered and signed by the artist
Digital prints by Philippe Guilvard on Arches, Velin Museum Rag 315g, Canson paper

Stéphane Couturier, portfolio Renault Billancourt II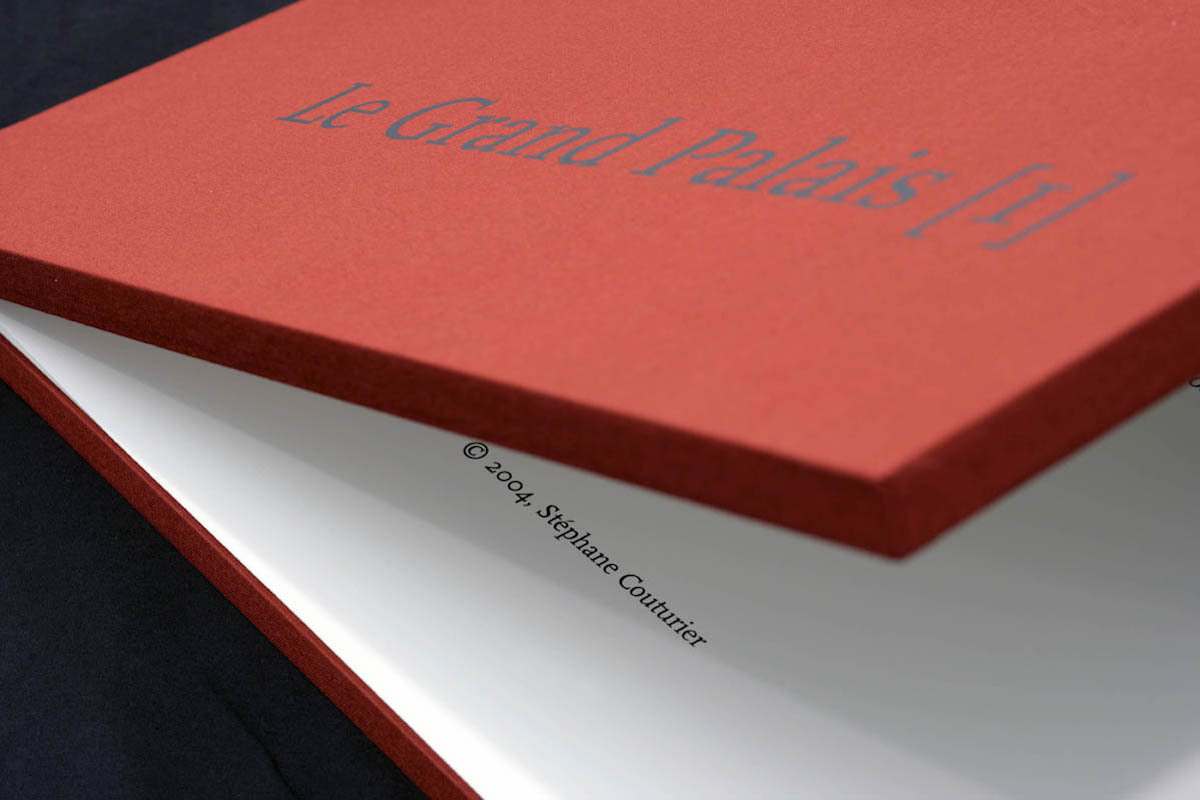 Portfolio with eight prints, published by Ville Ouverte, 2004

24 x 32 inches
Prints numbered and signed by the artist
Digital prints by Philippe Guilvard on Art Lisse pur chiffon Ph neutre Epson paper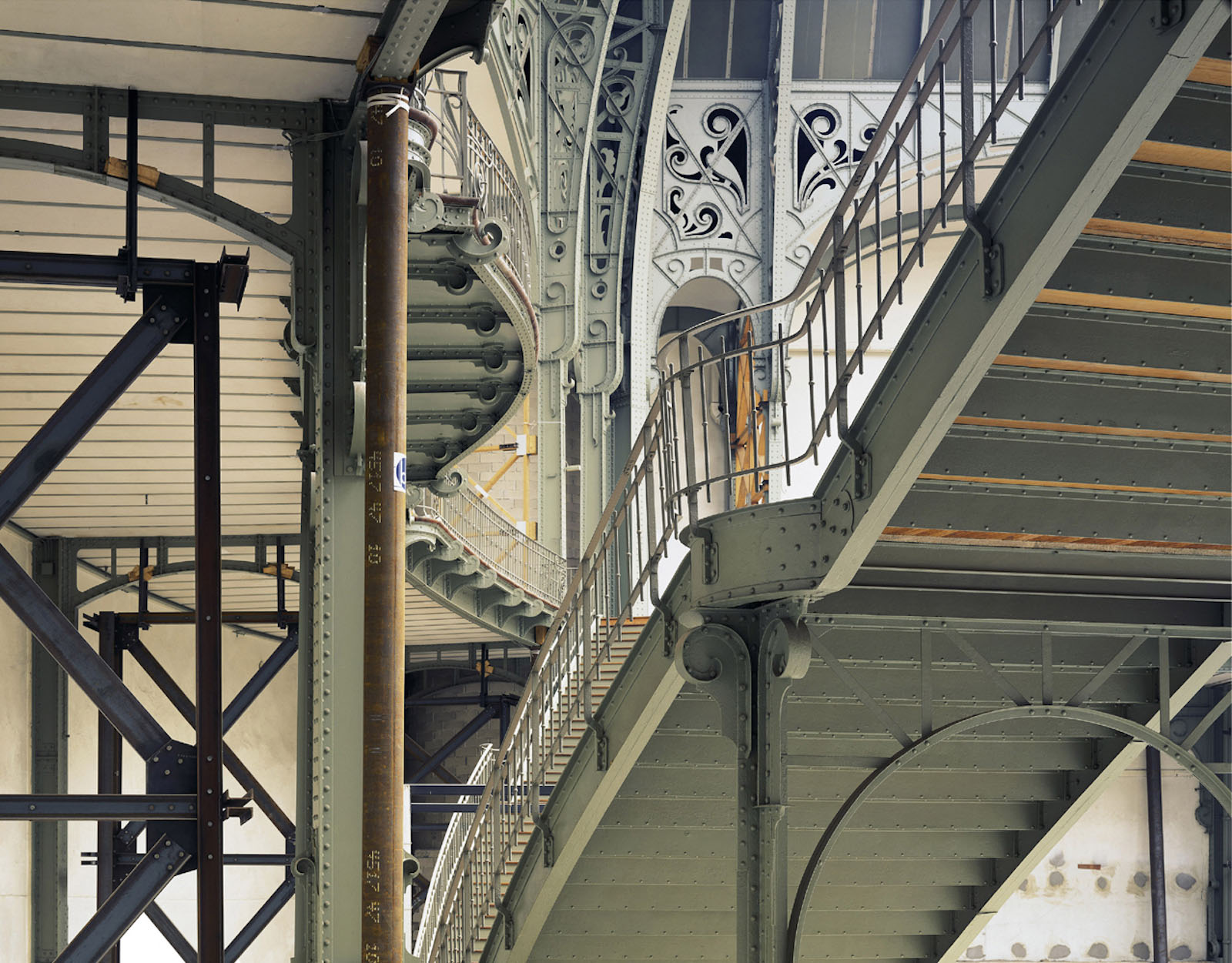 Portfolio with eight prints, published by Ville Ouverte, 2004

24 x 32 inches
Prints numbered and signed by the artist
Digital prints by Philippe Guilvard on Art Lisse pur chiffon Ph neutre Epson paper

Stéphane Couturier, portfolio Grand Palais I
Portfolio with eight prints, published by Ville Ouverte, 2004

24 x 32 inches
Prints numbered and signed by the artist
Digital prints by Philippe Guilvard on Art Lisse pur chiffon Ph neutre Epson paper

Stéphane Couturier, portfolio Grand Palais I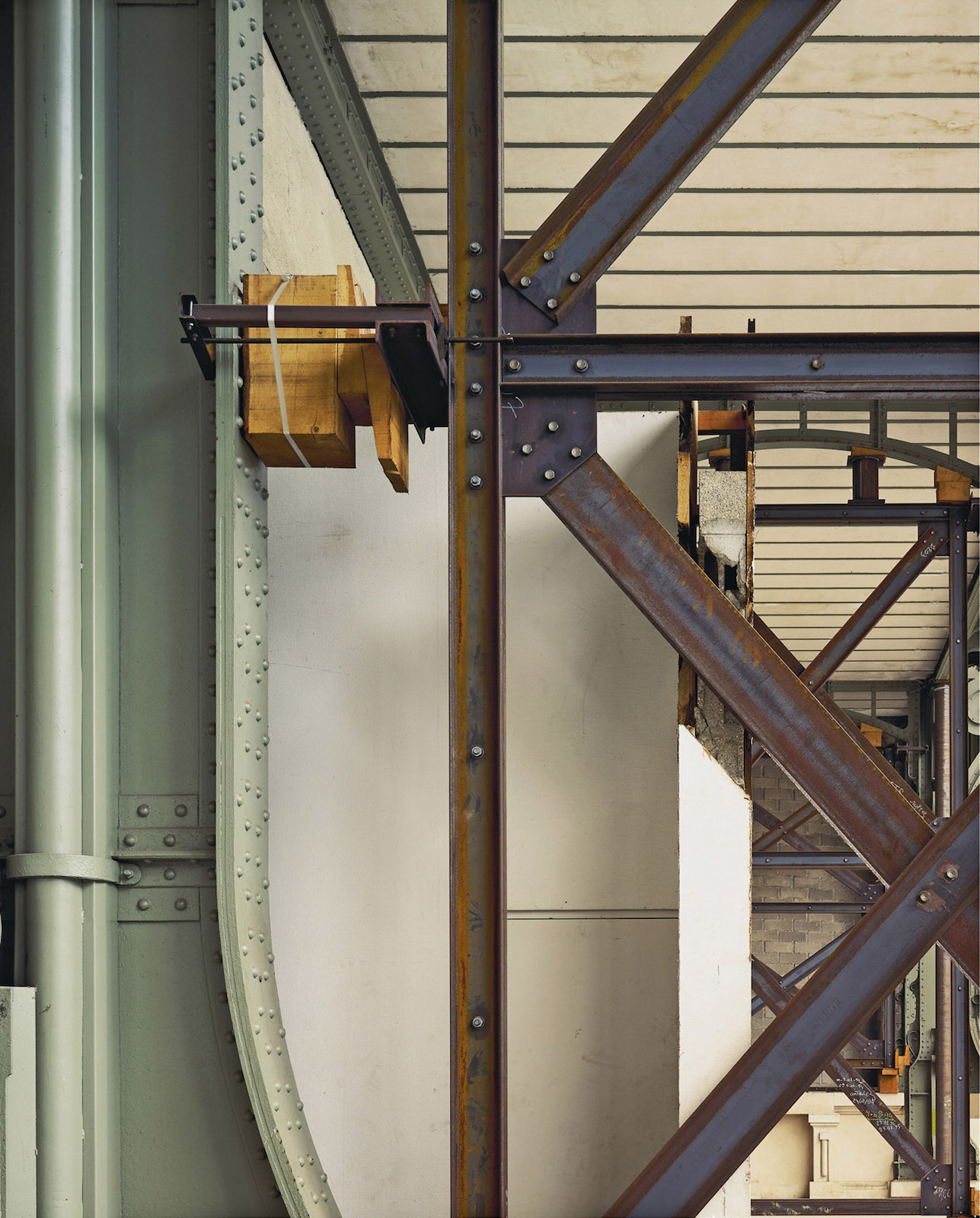 Portfolio with eight prints, published by Ville Ouverte, 2004

24 x 32 inches
Prints numbered and signed by the artist
Digital prints by Philippe Guilvard on Art Lisse pur chiffon Ph neutre Epson paper

Stéphane Couturier, portfolio Grand Palais I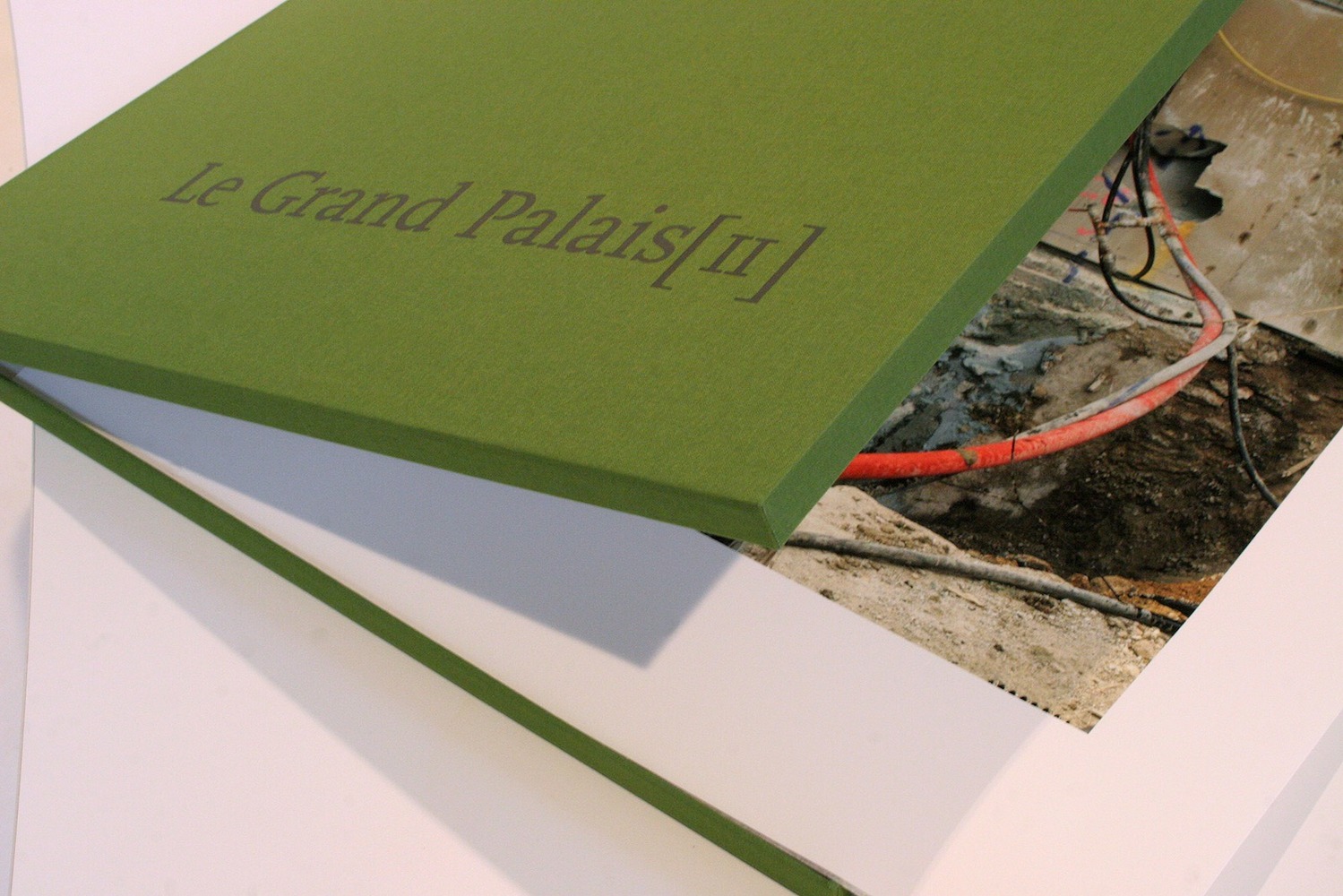 Grand Palais II
, 2003-2004
Portfolio with eight prints, published by Ville Ouverte, 2010

24 x 32 inches
Prints numbered and signed by the artist
Digital prints by atelier Vimagie on Arches, Velin Museum Rag 315g, Canson paper

Portfolio with eight prints, published by Ville Ouverte

24 x 32 inches
Prints numbered and signed by the artist
Digital prints by laboratoire Smith on fineart museum 300g pur chiffon à Ph neutre Fuji paper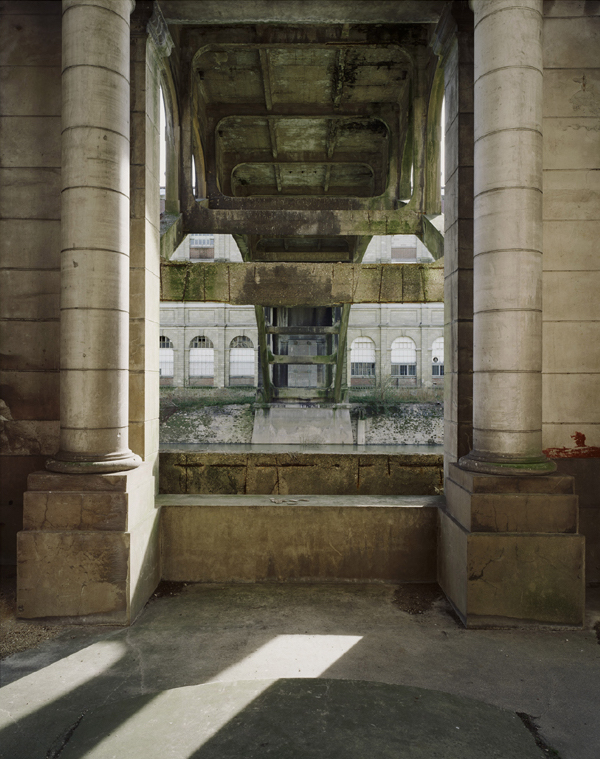 Portfolio with eight prints, published by Ville Ouverte

24 x 32 inches
Prints numbered and signed by the artist
Digital prints by laboratoire Smith on fineart museum 300g pur chiffon à Ph neutre Fuji paper

Stéphane Couturier, portfolio Usine Menier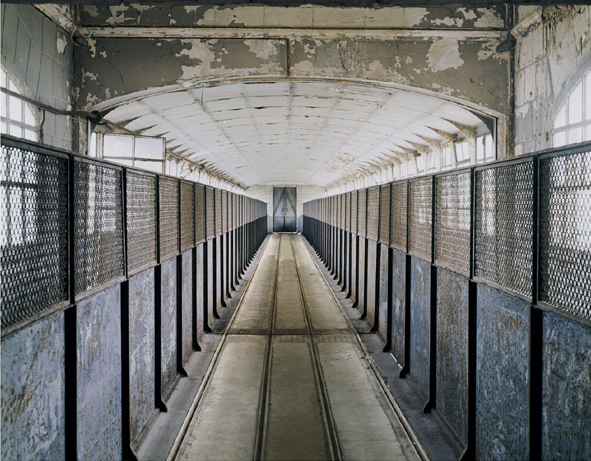 Portfolio with eight prints, published by Ville Ouverte

24 x 32 inches
Prints numbered and signed by the artist
Digital prints by laboratoire Smith on fineart museum 300g pur chiffon à Ph neutre Fuji paper

Stéphane Couturier, portfolio Usine Menier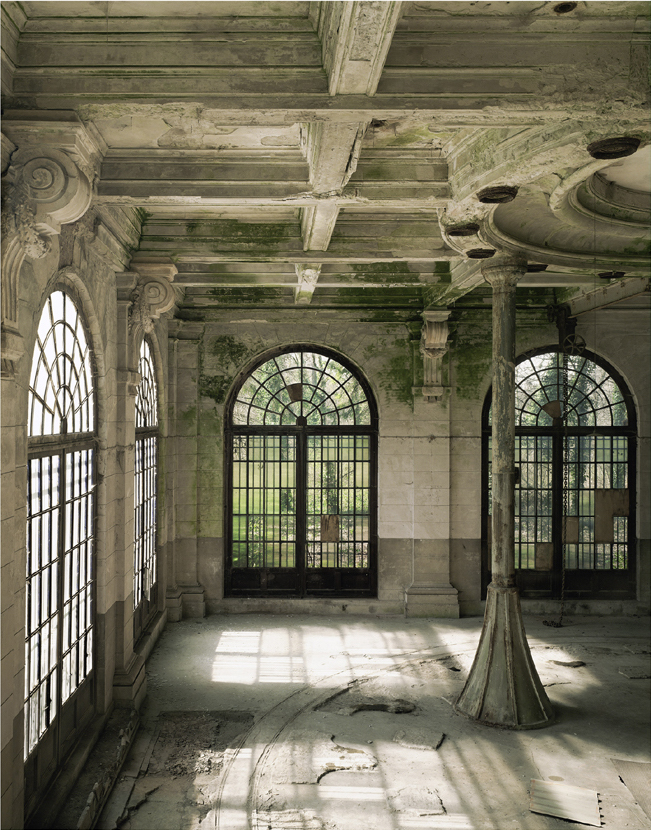 Portfolio with eight prints, published by Ville Ouverte

24 x 32 inches
Prints numbered and signed by the artist
Digital prints by laboratoire Smith on fineart museum 300g pur chiffon à Ph neutre Fuji paper

Stéphane Couturier, portfolio Usine Menier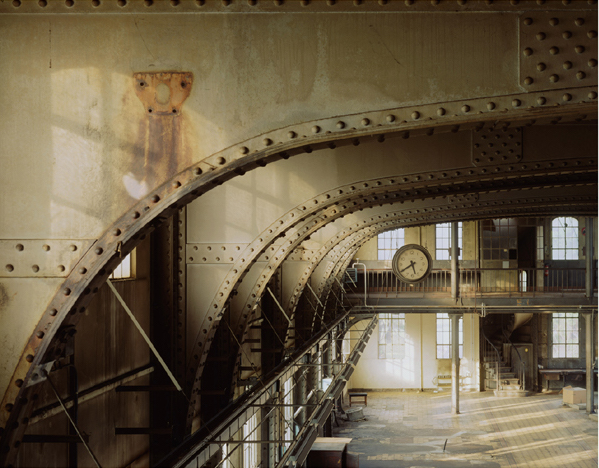 Portfolio with eight prints, published by Ville Ouverte

24 x 32 inches
Prints numbered and signed by the artist
Digital prints by laboratoire Smith on fineart museum 300g pur chiffon à Ph neutre Fuji paper

Stéphane Couturier, portfolio Usine Menier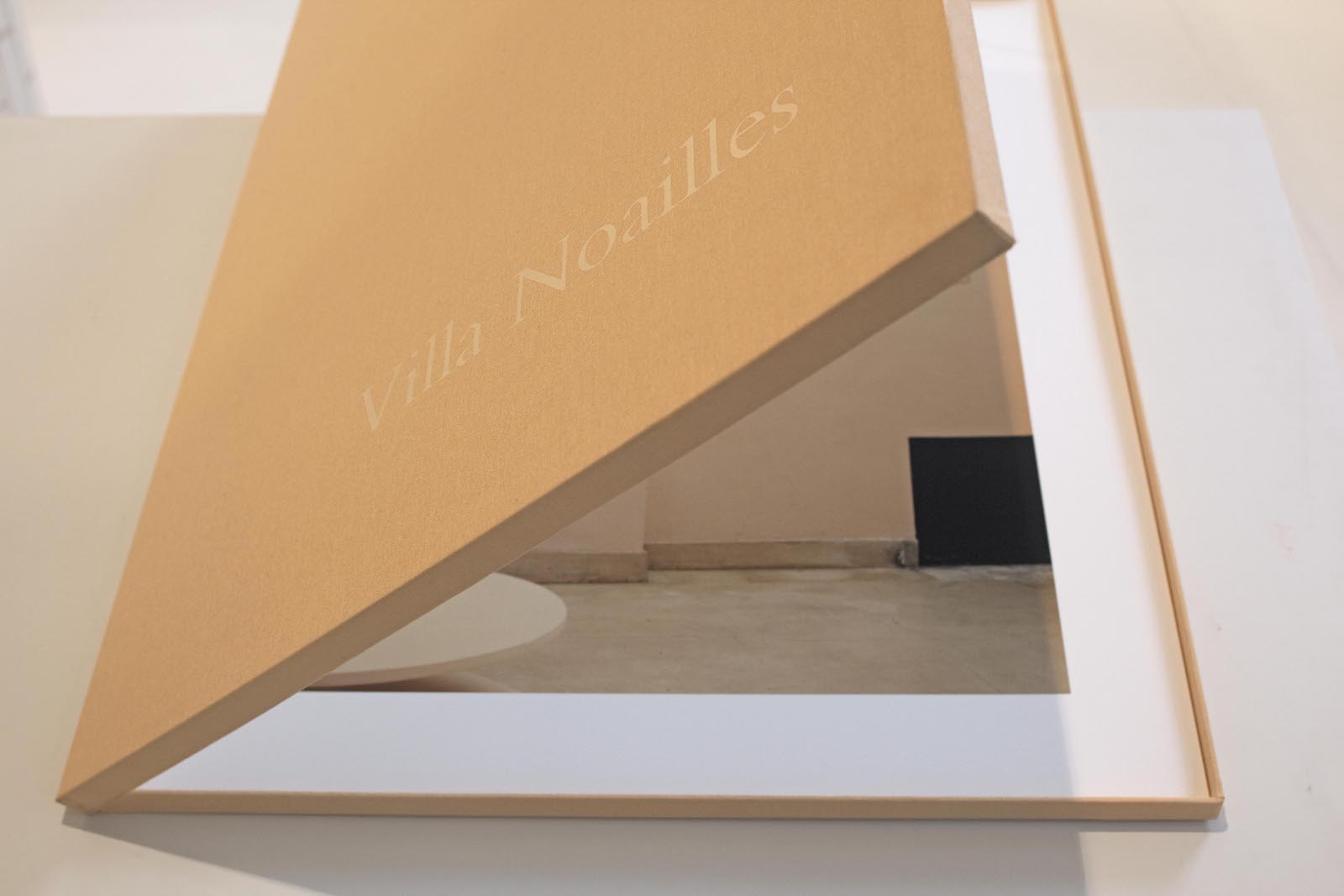 Portfolio with eight prints, published by Ville Ouverte, 2009

24 x 32 inches
Prints numbered and signed by the artist
Digital prints by Philippe Guilvard on Arches, Velin Museum Rag 315g, Canson paper

Musée des Monuments Français [I]
, 1999-2003
Portfolio with eight prints, published by Ville Ouverte, 2012

24 x 32 inches
Prints numbered and signed by the artist
Digital prints by Philippe Guilvard on Rag, 310 g, Canson paper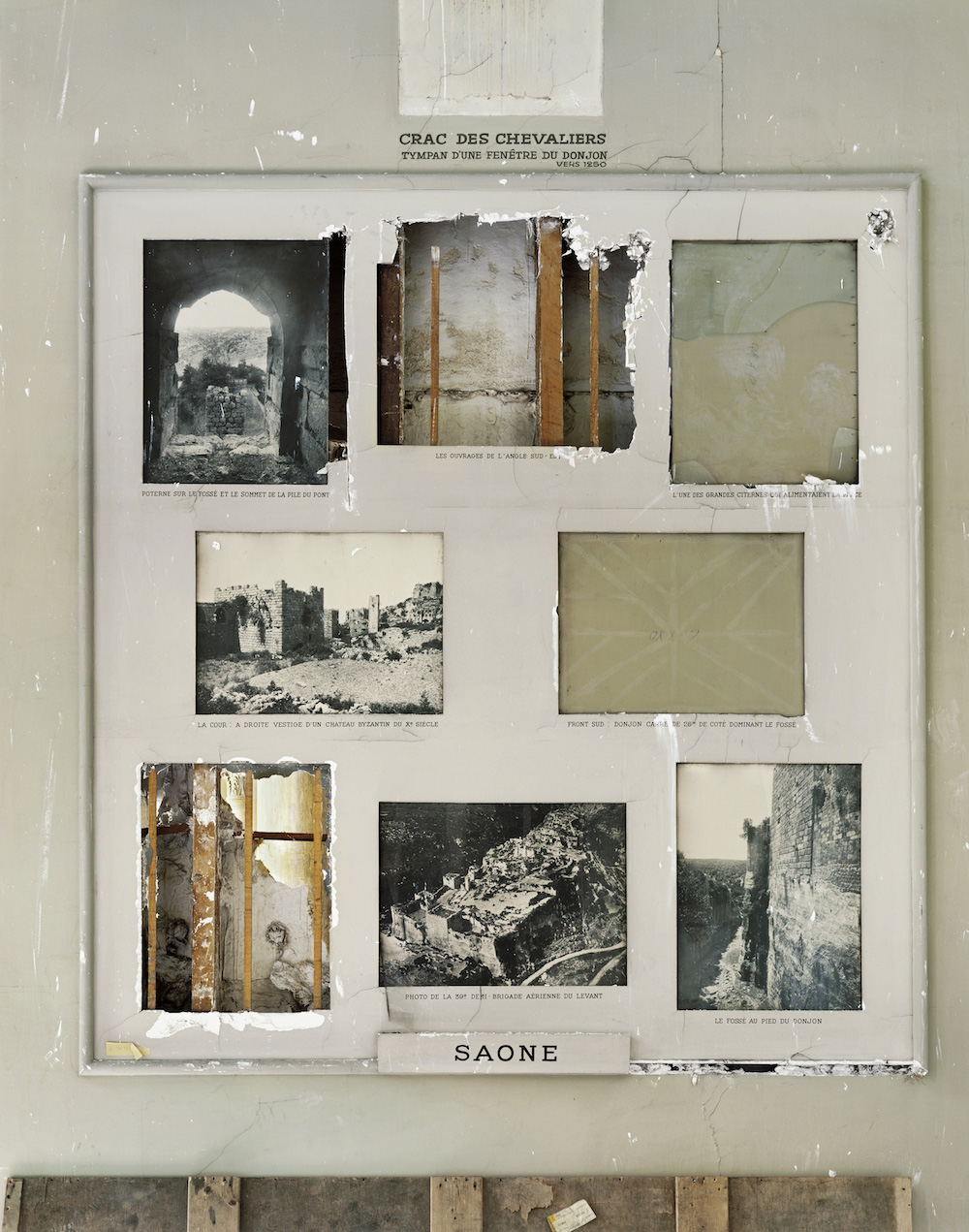 Musée des Monuments Français [I]
, 1999-2003
Portfolio with eight prints, published by Ville Ouverte, 2012

24 x 32 inches
Prints numbered and signed by the artist
Digital prints by Philippe Guilvard on Rag, 310 g, Canson paper

Stéphane Couturier, portfolio Musée des Monuments Français [I]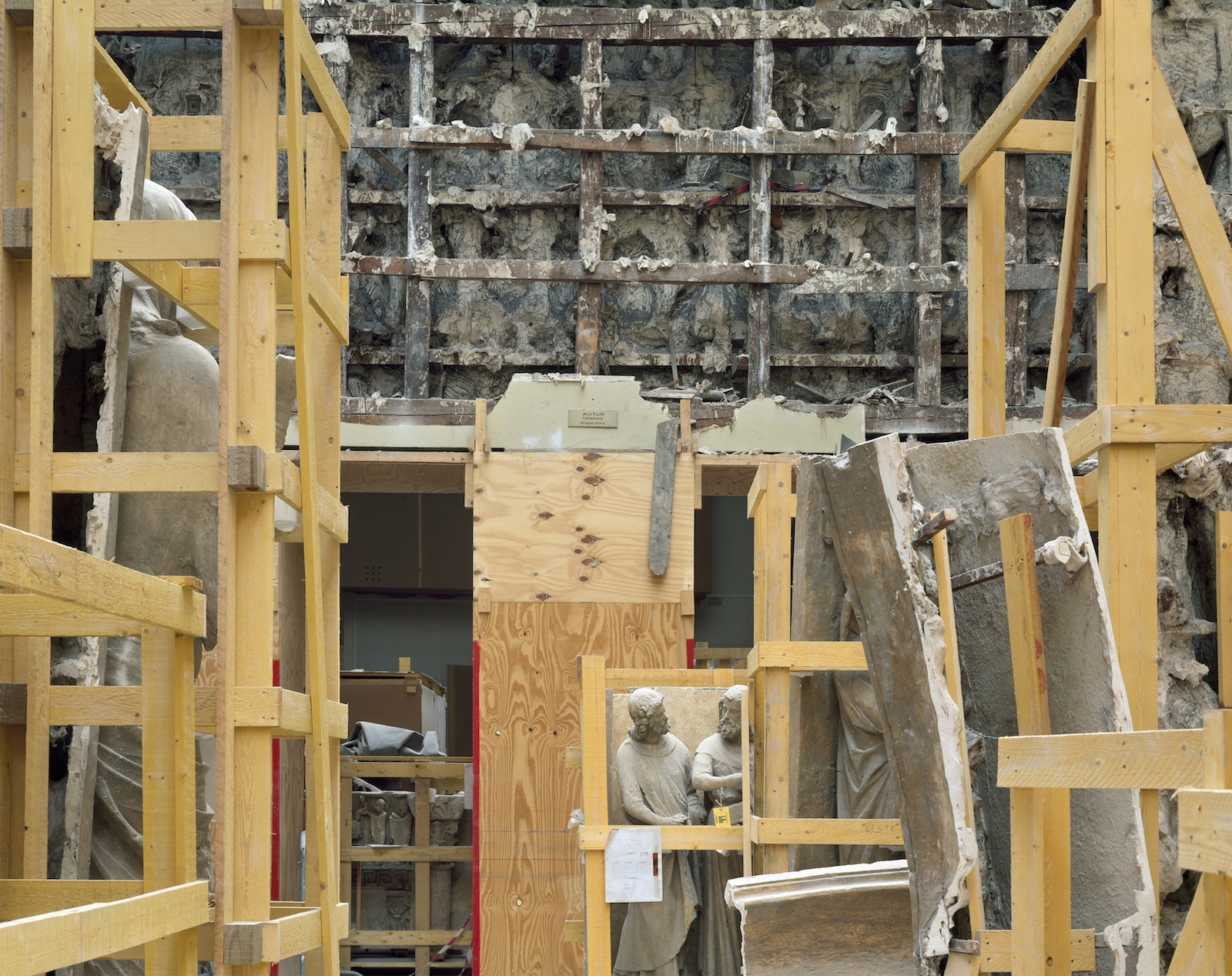 Musée des Monuments Français [I]
, 1999-2003
Portfolio with eight prints, published by Ville Ouverte, 2012

24 x 32 inches
Prints numbered and signed by the artist
Digital prints by Philippe Guilvard on Rag, 310 g, Canson paper

Stéphane Couturier, portfolio Musée des Monuments Français [I]
Musée des Monuments Français [I]
, 1999-2003
Portfolio with eight prints, published by Ville Ouverte, 2012

24 x 32 inches
Prints numbered and signed by the artist
Digital prints by Philippe Guilvard on Rag, 310 g, Canson paper

Stéphane Couturier, portfolio Musée des Monuments Français [I]
Musée des Monuments Français [I]
, 1999-2003
Portfolio with eight prints, published by Ville Ouverte, 2012

24 x 32 inches
Prints numbered and signed by the artist
Digital prints by Philippe Guilvard on Rag, 310 g, Canson paper

Stéphane Couturier, portfolio Musée des Monuments Français [I]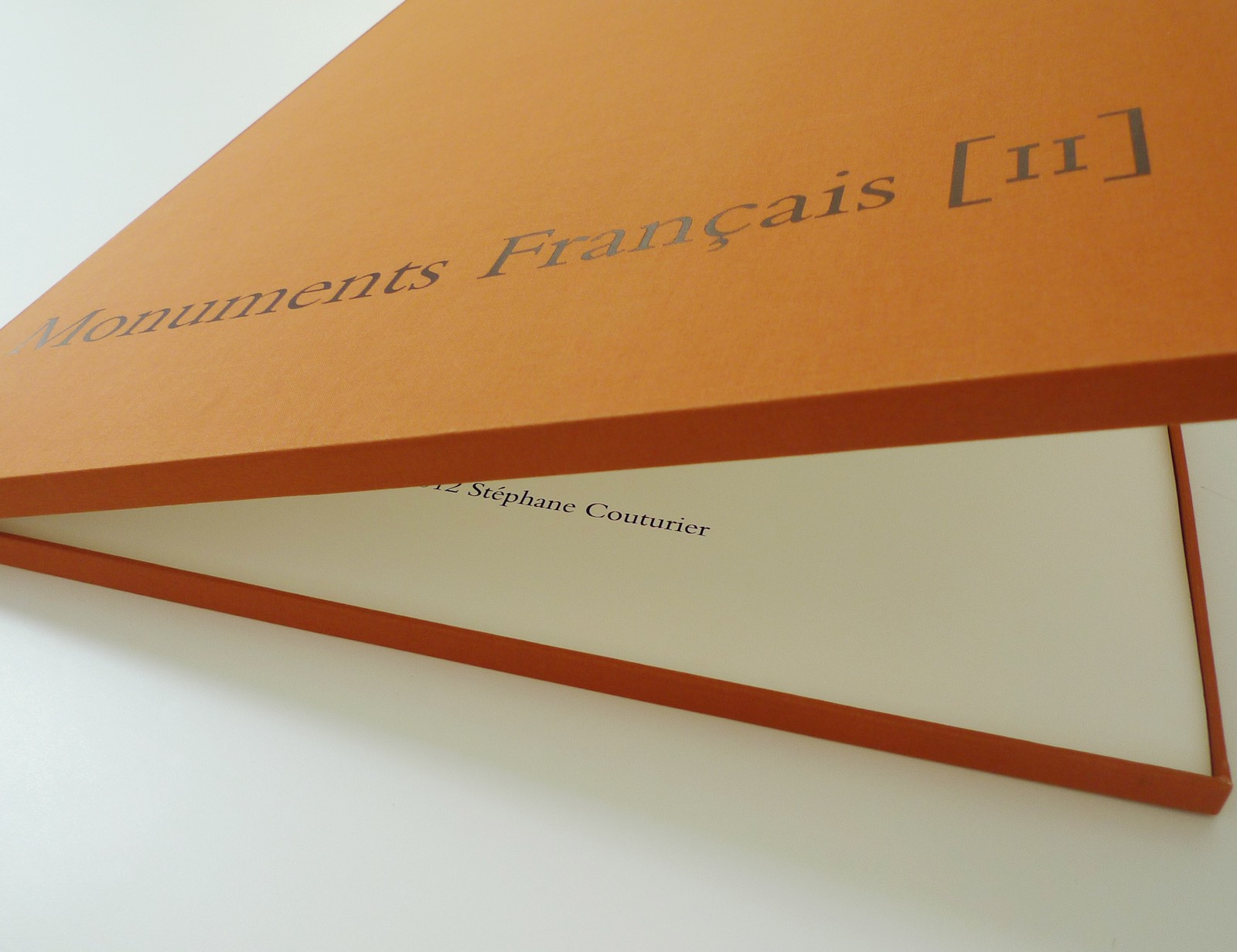 Musée des Monuments Français [II]
, 2003-2006
Portfolio with eight prints, published by Ville Ouverte, 2012

24 x 32 inches
Prints numbered and signed by the artist
Digital prints by Philippe Guilvard on Rag, 310 g, Canson paper

Musée des Monuments Français [II]
, 2003-2006
Portfolio with eight prints, published by Ville Ouverte, 2012

24 x 32 inches
Prints numbered and signed by the artist
Digital prints by Philippe Guilvard on Rag, 310 g, Canson paper

Stéphane Couturier, portfolio Musée des Monuments Français [II]
Musée des Monuments Français [II]
, 2003-2006
Portfolio with eight prints, published by Ville Ouverte, 2012

24 x 32 inches
Prints numbered and signed by the artist
Digital prints by Philippe Guilvard on Rag, 310 g, Canson paper

Stéphane Couturier, portfolio Musée des Monuments Français [II]
Musée des Monuments Français [II]
, 2003-2006
Portfolio with eight prints, published by Ville Ouverte, 2012

24 x 32 inches
Prints numbered and signed by the artist
Digital prints by Philippe Guilvard on Rag, 310 g, Canson paper

Stéphane Couturier, portfolio Musée des Monuments Français [II]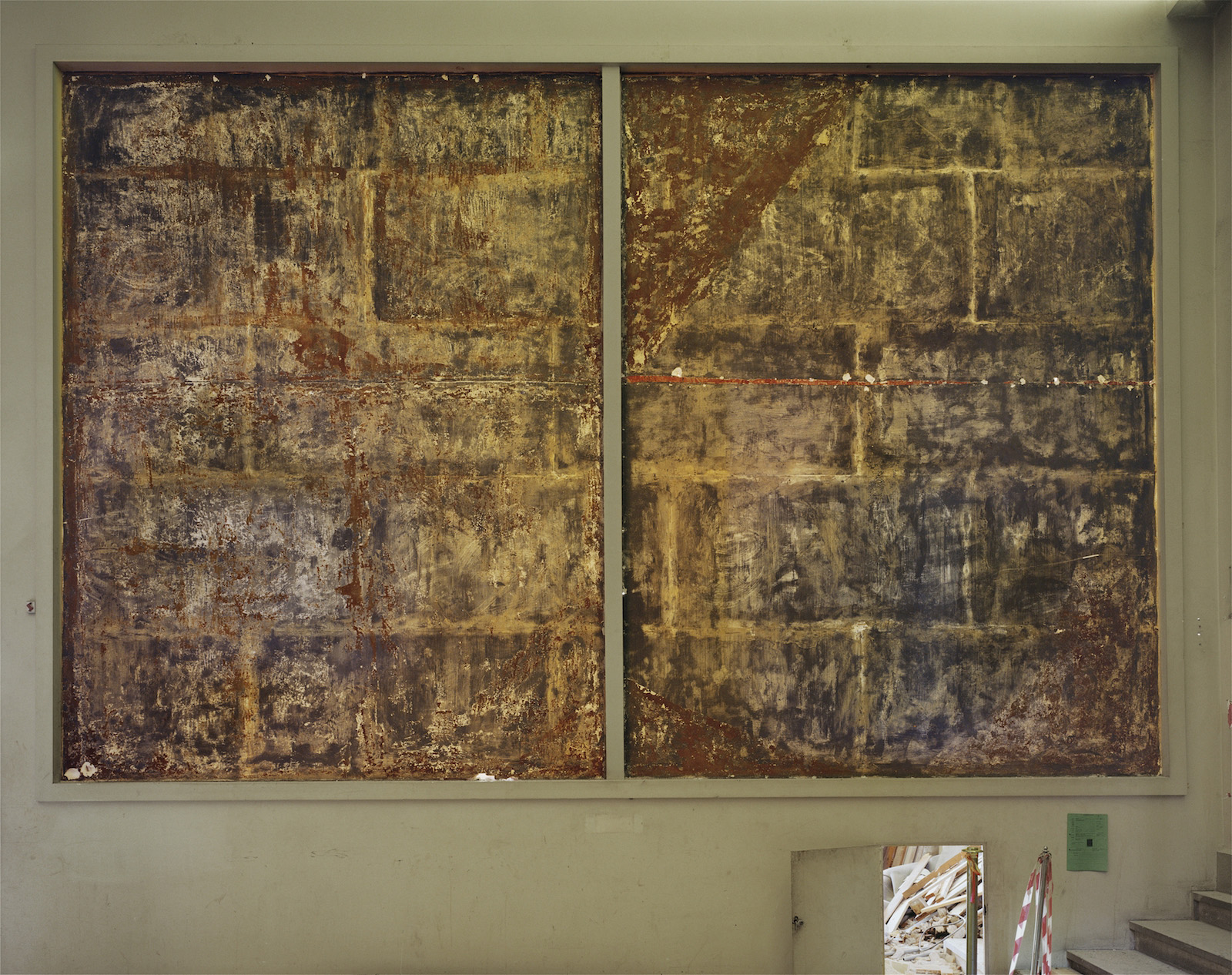 Musée des Monuments Français [II]
, 2003-2006
Portfolio with eight prints, published by Ville Ouverte, 2012

24 x 32 inches
Prints numbered and signed by the artist
Digital prints by Philippe Guilvard on Rag, 310 g, Canson paper

Stéphane Couturier, portfolio Musée des Monuments Français [II]
Presentation
Stephane Couturier was born in France, in 1957.
Couturier began his career as an art photographer in his native Paris in the early 1990?s and has since made significant bodies of work.
The photographs of Stephane Couturier, whether of construction sites in Berlin, demolished buildings in Havana, or an automobile assembly plant in Valenciennes, are all about transformation, a subject he explores with a strong sense of design and composition and a specific sense of color.
Public collections
AUSTRIA
- Landes Museum, Linz

BELGIUM
- Musée de la Photographie de Charleroi, Charleroi
- Fondation Lhoist, Limelette

BRASIL
- Museu Nacional da Republica, Brasilia

CANADA
- National Gallery of Canada, Ottawa, Canada

FRANCE
- Centre Georges Pompidou, Paris
- Assemblée Nationale, Paris
- Maison Européenne de la photographie, Paris
- Musée d'Art Moderne et Contemporain de Strasbourg
- Musée des Beaux-Arts de Belfort
- Musée Carnavalet, Paris
- Musée de La Roche sur Yon
- Musée du Petit Palais - Musée des Beaux Arts, Paris
- Fonds National d'Art Contemporain, Puteaux
- Cabinet des Estampes - Bibliothèque Nationale, Paris
- FRAC Alsace, Sélestat
- FRAC Auvergne, Clermont-Ferrand
- FRAC Franche-Comté, Besançon
- Fondation NSM, Paris, France
GERMANY
- Deutsche Bank, Frankfort, Germany
- Musée d'Art Contemporain de Brême, Bremen

ISRAEL
- Israel Museum, Jerusalem, Israel

LUXEMBOURG
- Banque et Caisse d'Epargne de l'Etat, Luxembourg
- Grand-Duc Jean Museum, Luxembourg
- Musée d'Art Moderne Grand-Duc Jean, Luxemburg
SWITZERLAND
- Musée de l'Elysée, Lausanne

THE NETHERLANDS
- Caldic Collection, Rotterdam
- De Pont Foundation, Tilburg
- Erasmus MC, Rotterdam
- Gemeentemuseum, The Hague
- Huis Marseille, Amsterdam
- Randstad Nederlands, Amsterdam
USA
- Art Institute of Chicago, IL
- Cleveland Art Museum, Ohio
- Goldman Sachs, NYC, NY
- LaSalle National Bank, Chicago, IL
- Los Angeles County Museum, CA
- Lowe Art Museum, Coral Gables, FL
- Museum of Photographic Arts, San Diego, CA
- National Gallery, Washington, DC
- Progressive Corporation, Cleveland, OH
- Saint-Louis Museum, MO
- Santa Barbara Museum of Art, California
- Spencer Museum of Art, University of Kansas, KS
Texts
« Urban archeology » serie made in cities like Berlin, Paris, Seoul, Moscow, Havana.
Whether through images of demolition or construction, the unique energy and vitality of his photographs accentuate the temporal turbulence of metropolitan areas of the world.
This serie shows visually complex sites exhibiting dynamic vertical and horizontal lines, elegant curves, and brilliant effects of light and indigenous color.
« Melting Point » serie
In this series Couturier extends his decades long project of exploring how modern cultures simultaneously construct and destroy.
Using a large format camera, Couturier creates crisply detailed prints that expand the viewer's awareness of how a photograph can look and how urban occurrences can be conceptualized. Each picture is printed from a sandwiching of two moments in time, creating highly abstract yet precisely detailed images. People, machines, car parts, wires and more all compete for the viewer's attention, images of industry simultaneously out of control and in perfect harmony.
Videos:
For each video, the process sets out to maintain a certain frontality in relation to the subject portrayed in order to strip it of effect. The intensified image becomes a living scene in which the flows of the city come and go with the current of urban life.
Moreover, the videos are in loop, so they are not conceived in the form of a dramatic progression, instead revealing itself as a globality which is somehow out side time, somewhere which stretches, kneads and condenses time. It is thus clearly shown that reality is no longer made up of separate things, of fixed geometrical forms, but has become something fluid, in a constant state of movement and transformation.
News
October 6, 2018 - March 4 2019
La terre en questions | Festival La Gacilly Photo
June 2 - September 30 2018
The French Photography Exists, I met it
Cités, half-permanente Exhibition
November 28, 2017 - November 30 2020
Paysages français Une aventure photographique (1984 - 2017)
Aymeric Fouquez,
Thierry Girard,
André Mérian,
Jacqueline Salmon
October 24, 2017 - February 4 2018
Horizons, Group Exhibition
October 7 - December 31 2017
Stéphane Couturier, Solo Exhibithion
October 1 - December 3 2017
September 29, 2017 - January 6 2018
September 7 - November 28 2017
July 1 - September 17 2017
May 6 - September 10 2017
April 20 - September 24 2017
Berenice Abbott,
Tom Arndt,
Luc Boegly